Luxury Townhomes
Overlooking Historic Downtown Newnan
AGENT ON DUTY
Phase One:
Phase Two Coming Soon!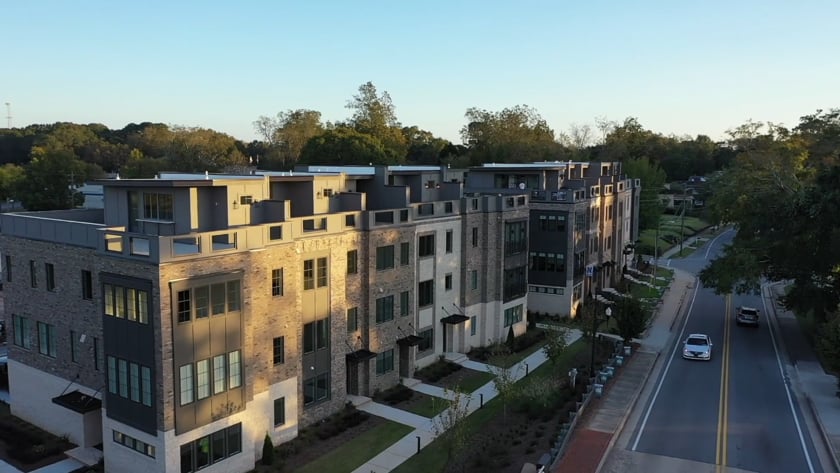 Upscale modern living meets old-fashioned southern charm at downtown Newnan's newest address. Featuring top quality construction and design elements, Newnan Views is a four-story luxury townhome community located in the heart of downtown Newnan in the Greenville-Lagrange historic district.
These unique homes come in a variety of sizes and floor plans, each with an attached garage. Additionally, the townhomes have their own (optional) private elevator, per plan, and a beautiful rooftop terrace, complete with breathtaking views of Newnan and the surrounding area.
Newnan Views residents will enjoy easy walkability to local churches, dozens of eclectic restaurants and shops, and pet-friendly amenities such as the Greenville Street park and the First Avenue park. The community also has close proximity to excellent schools, healthcare practitioners, recreational venues, and offers easy access to I-85 for those who want or need to commute to Hartsfield International Airport and downtown Atlanta.
Prices for this exceptional townhome community begin in the 500's.